The CirculArt National Plastic Art Competition on its first edition in 2021 was aimed at artist residing in the Autonomous Communities of Asturias, Castilla y León, Madrid y Región de Murcia. In each of them, it was held a regional level in wich the jury selected the best work, which was be award a prize of €1500 and two honorary runners-up prizes. 
In addition, one of the four winners of the regional level won the first place in the National Competition, with a prize of €3000.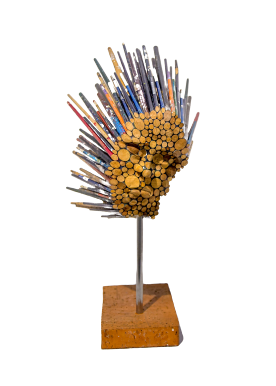 Los Pinceles Ciegos (GANADORA REGIONAL)
Talla en pinceles viejos usados
Miguel Díaz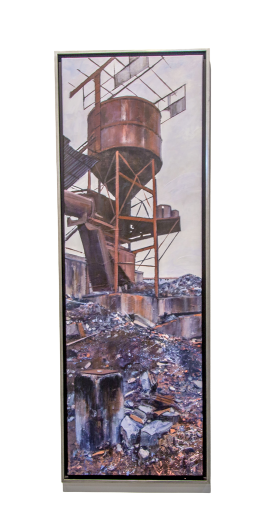 Vestigio industrial (ACCESIT)
Óleo acrílico sobre lienzo
Guillermo Fernández García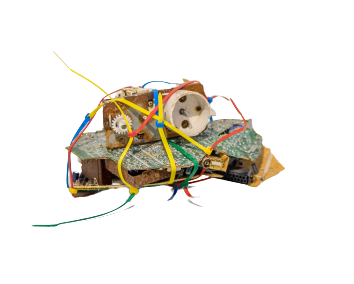 Brain damage (ACCESIT)
Acumulación. Componentes de tv, bridas.
Pablo Pons Heres
OBRAS GANADORAS CASTILLA Y LEÓN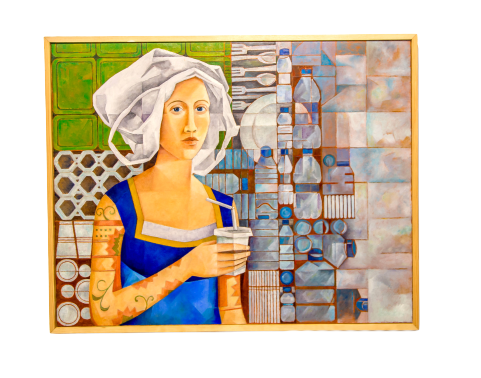 La dama de los plásticos (GANADORA REGIONAL)
Óleo sobre lienzo con bastidor de madera. Enmarcado con listones de madera natural.
Julio Sendino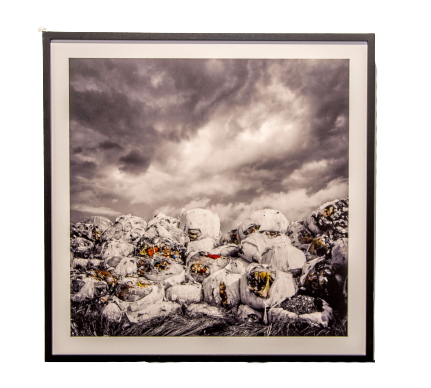 Naturaleza muerta (ACCESIT)
Papel fotográfico/ Fotografía digital enmarcada
Pablo García García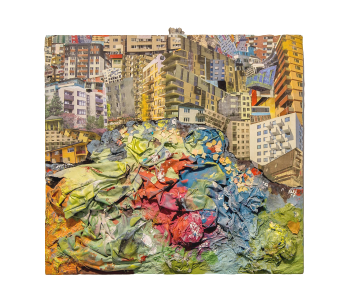 Ciudad (ACCESIT)
Varios materiales collage basura
Sergio Bação
OBRAS GANADORAS COMUNIDAD DE MADRID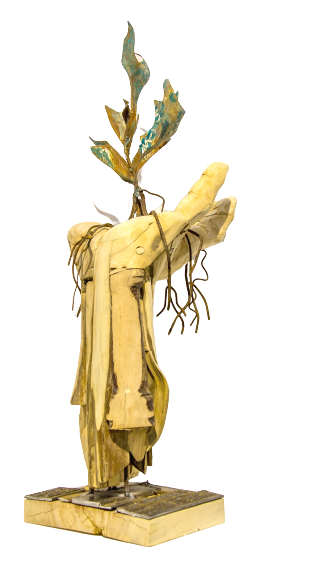 Simbiosis Naturaleza Hombre (GANADOR REGIONAL)
Talla y encolado de madera, soldado y forjado de metal
Mario Boccolini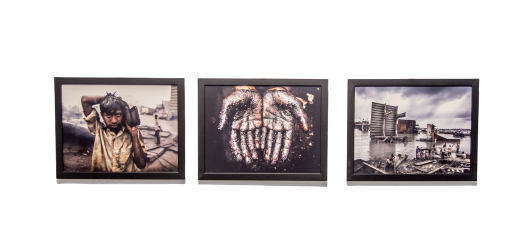 TRIPTICO • Rompedores de Barcos (ACCESIT)
3 Lambda enmarcados en negro 30×40 = ( 30x120cm ) y laminado mate antibrillo
Javier Arcenillas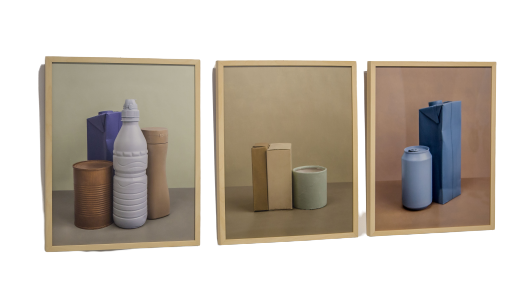 Giorgio Morandi reciclado (ACCESIT)
Impresión con tintas pigmentadas en papel Hahnemühle con moldura de madera
Laura San Segundo
OBRAS GANADORAS REGIÓN DE MURCIA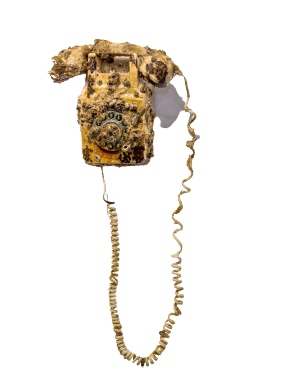 Nuestra casa teléfono (GANADOR REGIONAL)
Teléfono sumergido durante 6 meses en las aguas del Mar Menor y posteriormente intervenido.
Pablo Cros Bernabeu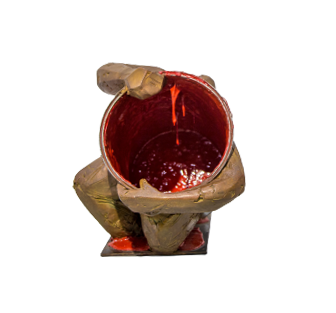 Devenir (ACCESIT)
Materiales metálicos reciclados, barro cocido, pigmentos naturales y resina de poliéster
Sofía Tornero Gea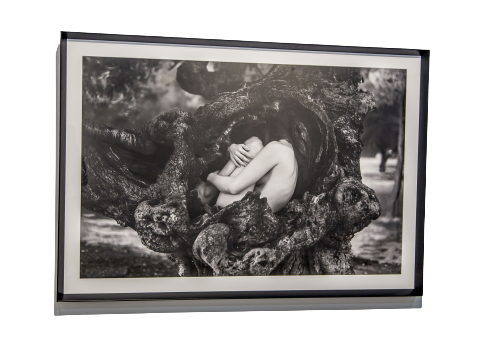 Matriz (ACCESIT)
Fotografía digital
Rocío Marín Navarro